HOME > METHODOLOGY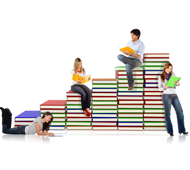 Face to Face Interview
A Face-to-face interview is the method most widely used in the marketing research of any topic and it is a good way to have a direct meeting between interviewer and interviewee. It is possible not only to obtain sufficient information, but also to use visual materials such as question cards, pictures and even videos to encourage response.

Focus Group
A Focus Groupis a form of qualitative research in which a group of respondents will be asked about their perceptions, opinions, beliefs, and attitudes towards a product, service, concept, advertisement, idea, etc.

Telephone Surveying
A Telephone Surveying speeds up the collection of data and also permits the interviewer to educate the respondents on the importance of timely and accurate data.

Online Surveying
An Online Surveying is the method used for collecting data from respondents online which is a new surveying method in research market nowadays.